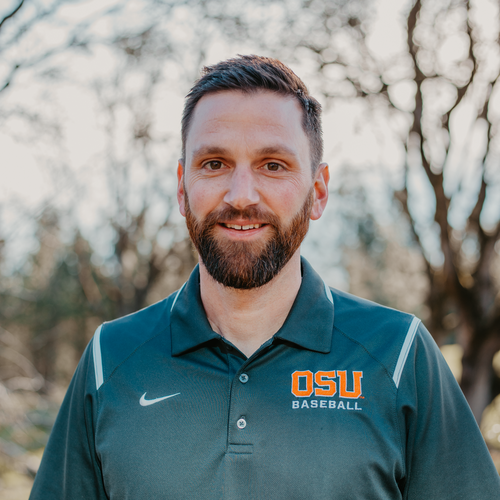 Chad was born and raised on a dairy farm near Astoria, Oregon. He is the youngest of three boys to Harold and Janice Weaver. His family has attended the same church most of his life and he grew up in a great Christian environment. He gave his heart to Jesus at a young age at a puppet show. All though there were ups and downs through high school, he always tried to follow God. In 2001 he came to Oregon State University and lived on campus and met some amazing friends that were Jesus freaks!

At the beginning of college is also when he discovered Real Life Ministries (College ministry of Calvary Chapel) with his friends, as well. All through college he served any way possible, setting up and tearing down Tuesday nights on campus, leading small groups, and retreats. When completing his Bachelor's degree in 2005, he went to the School of Ministry (SOM) for a year. This year was foundational in giving him tools for ministry. After finishing SOM he decided to finish his Master's degree at Oregon State to be a high school teacher, but at the end of his Master's degree the Real Life pastor in 2007 asked him to come on staff full-time. So after praying about it for a season, Chad took a step of faith in summer of 2007 and began raising support to do ministry full-time with Real Life at Oregon State, and in spring 2016 became the college pastor at Calvary Corvallis. Besides college ministry, Chad has a passion for short term missions and has lead many teams in various countries.

In August 2011 Chad married his best friend Bethany. Bethany is a full-time mommy to their kids and works part-time as an ICU nurse.